ChatGPT4 is still down with a Bad Gateway Error for Plus-Users

Lesezeit: 1 min
OpenAI ChatGPT Plus is still down
Bad gateway
The web server reported a bad gateway error.
Example data: Ray ID: 123 Your IP address: 123.123.123.123 Error reference number: 502 Cloudflare Location: Berlin
What can you do about it?
I have no idea.
Maybe Extralong Downtime is the new Prime Plus Deluxe?
How long can i live without my person AIssastant?
Zero.
Need it back.
Badly.
Now.
Timestamps
2023-03-21 18:34 Berlin Time: still down.
What Twitter is saying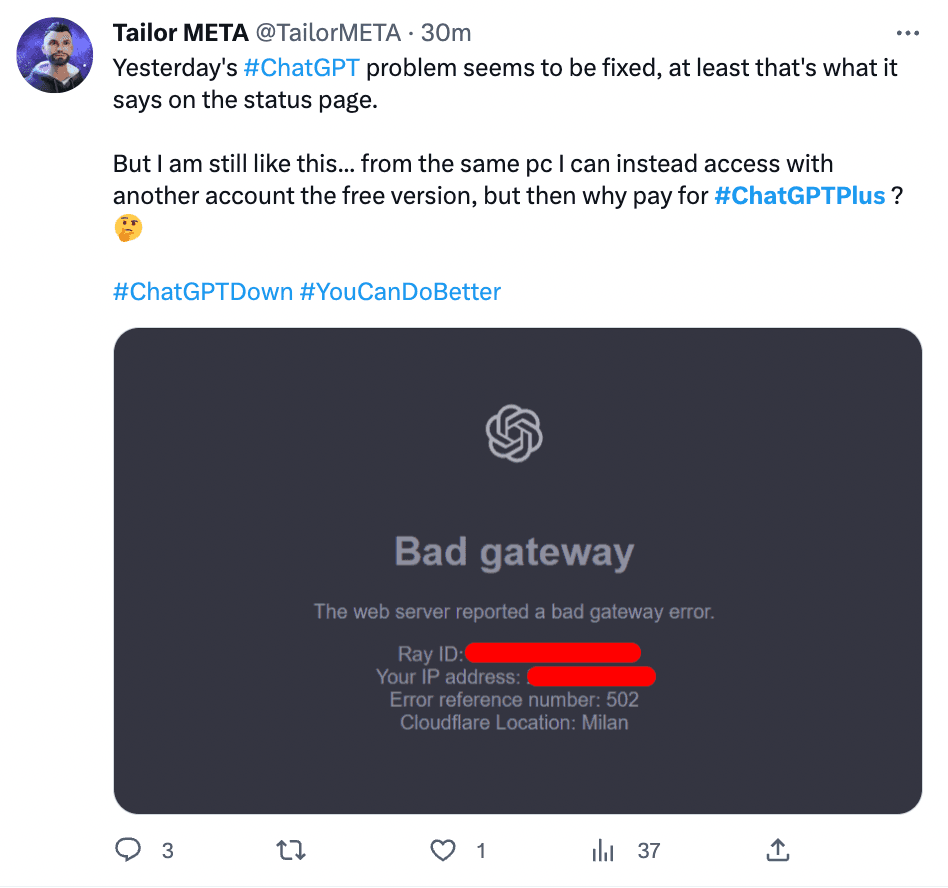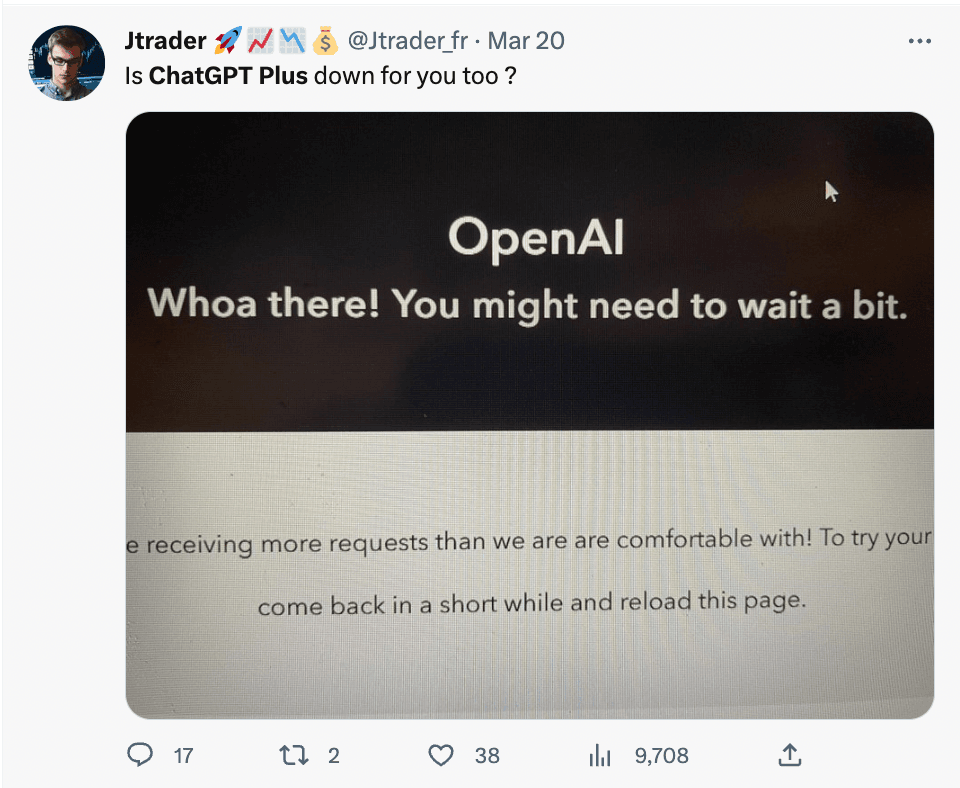 Still seems to be down. At least for some people in Italy & Germany. 2023-03-21 18:41 Berlin time.
Update
2023-03-21 23:06
Still not working over here.
But OpenAI status monitoring shows all systems operational:
Turns out that you can actually chat with the OpenAI team over here:
https://help.openai.com/en/
Update: it's back!
2023-03-22 13:59
It's back.
It now has a usage cap.
Model 4 is back!
Zur Blog Übersicht