William MacAskill: Doing Good Better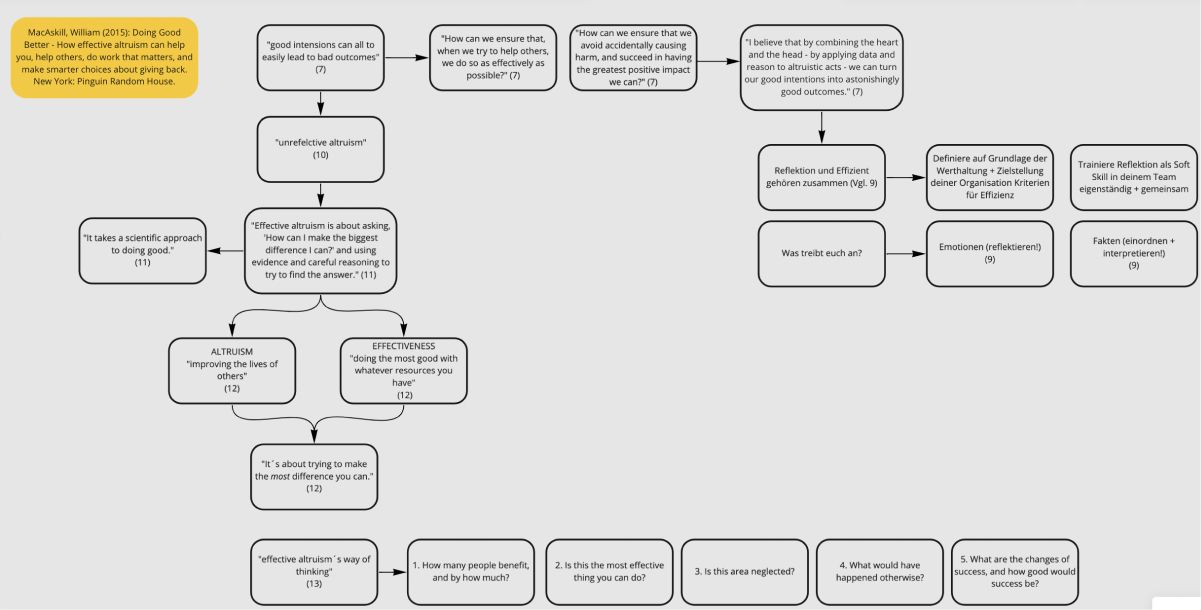 John hat William MacAskill bereits gefeiert hier: Die Vermessung der Weltverbesserung.

Höchste Zeit endlich eines der Bücher des Oxfordprofessors zu lesen. Und zwar folgendes:

Doing Good Better
How effective altruism can help you, help others, do work that matters, and make smarter choices about giving back


Das Buch ist inhaltlich in zwei Teile gegliedert:

Introduction

Part One: the five key questions of effective Altruism

Part Two: effective altruism in action

Conclusion


Während des Lesens der Einleitung habe ich mit gemappt. Du siehst es dort oben.
MacAskill stellt sich die Frage, wie wir altruistische Entscheidungen am besten so treffen können, das sie möglichst effizient einer möglichst großen Gruppe Menschen nutzen sowie keinen Schaden anrichten. Seine Antwort: evidenzbasiert.
MacAskill, William (2015): Doing Good Better - How effective altruism can help you, help others, do work that matters, and make smarter choices about giving back. New York: Pinguin Random House.
Zur Blog Übersicht